Through our previous work at Advancement Project California and in partnership with several organizations, we've applied research and analysis to tackle issues of violence throughout the country. Below are a few highlights of our work.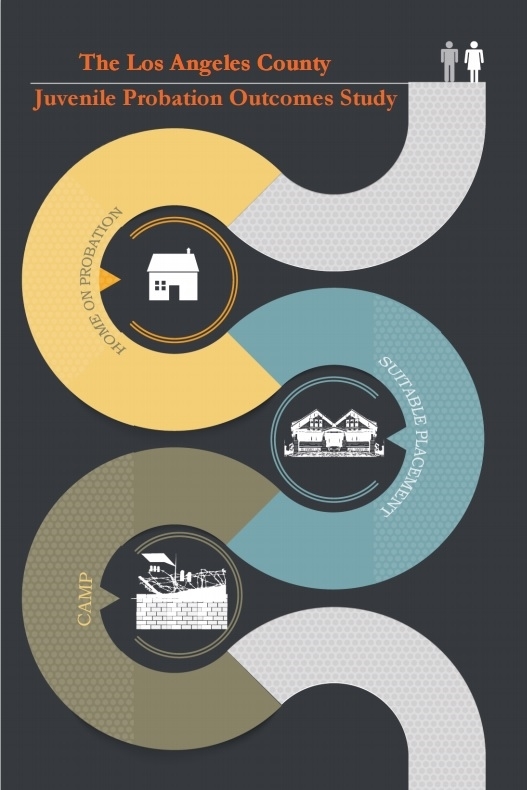 In 2015, supported by The W.M. Keck Foundation and The California Wellness Foundation, we convened an unprecedented partnership of advocates, researchers, and Los Angeles County's Probation Department.
This group examined current data practices and the path of representative youth through the Probation system, and developed a comprehensive set of recommendations to improve youth outcomes.
In 2011, we released this report following up our groundbreaking 2007 report A Call to Action: A Case for a Comprehensive Solution to L.A.'s Gang Violence Epidemic to look back at five years of an extraordinary experiment to find out what it takes to keep kids safe in the worst gang zones.
The report highlights progress the City has made toward greater public safety, and how to build on those successes to achieve comprehensive community safety in places where children are still exposed to chronic trauma and violence.
We developed this report in 2011, in collaboration with the Violence Prevention Coalition (VPC). The goals of the scorecard were to measure public safety inequity among L.A.s' communities, track the impact of ongoing violence reduction strategies over time, and highlight where the community and the public/private sectors need to concentrate their resources to ensure basic safety to neighborhoods that are most heavily impacted by violence.
Through its Building Healthy Communities (BHC) initiative, The California Endowment has committed to a 10-year investment in 14 California communities around the state. These communities are working to create places where children are healthy, safe and ready to learn. In the initial community-driven planning process, a large majority of the sites—70 percent—identified violence and a lack of safety as their highest priority. This paper, developed by Advancment Project and Prevention Institute, highlights the strategies that these BHC communities have prioritized to make safer communities a reality. It reflects the BHC communities' collective wisdom about what they need and how to get there.
This tool is designed to help communities, public sector agencies, service providers, and entities that provide technical assistance to them to strengthen their efforts to achieve community safety.
Based on primary research over the past five years, as well as other best practices research on community violence reduction, we created the Framework as an easy-to-understand guide for all those interested in building a safer community.
The CVRS Framework offers an overview of an evidence-based approach to violence reduction. The framework explains the Comprehensive Violence Reduction Strategy and offers concrete tools to plan and build an effective public-private stakeholder network that can then collectively design a neighborhood-driven action plan to reduce violence.The framework uniquely enables communities to tailor the CVRS to specific on-the-ground needs.
There are four modules in this guide:
Conduct a Community Assets and Needs Assessment
Build a Collaborative of the Necessary People and Organizations
Develop a Plan of Action with Aligned Goals
Implement a Sustainable Action Plan
The overall numbers of young people under the supervision of the Los Angeles County Probation Department has declined sharply over the last ten years – yet the department has spent tens of millions in state funds on programs that now increasingly supervise youth under "voluntary probation." The majority of
these state funds provided through the Juvenile Justice Crime Prevention Act (JJCPA) have paid for probation officers, with considerable funding also transferred to other law enforcement agencies, including the Los Angeles County District Attorney's Office, the Los Angeles Police Department and the Los Angeles
County Sheriff's Department. The youth under "voluntary probation" have no history of court or probation system contact, but are labeled "at-risk" by Probation.