UPI works to reduce violence and promote community health and healing through smart justice policy solutions that empower communities, transform policies, and promote individual transformation. We advocate to reform the overly punitive criminal and juvenile justice systems, as well as the CalGang database and the Los Angeles County Probation Department.
Direct Services
UPI offers legal services directly to individuals traumatized by overbroad and counterproductive gang violence suppression. Poorly executed gang suppression disrupts the usual maturing-out process by which people leave gangs, increases gang cohesion, and increases trauma in communities. UPI takes former gang members as individual clients in order to give them the legal protections they need to become better parents, better community members, and so they have room to heal. This work most often takes the form of gang injunction defense and representing individuals who seek to have their names removed from law enforcement gang databases.
Community Lawyering
UPI engages in community lawyering by offering legal tools to communities, organizations, and individuals who work to reduce community violence. Our community lawyering includes bringing lawsuits on behalf of community organizations. In other cases, we work with partners to develop comprehensive campaigns to connect affected individuals, grassroots organizers, and courtroom defenders. UPI also offers competent legal advice and education to connect individuals to larger system change efforts.
Juvenile And Criminal Justice Systems Change
UPI works to breaks the cycle of incarceration by preventing the entry of young people into the criminal justice system. We advocate for services and funding to promote community-led programming for prevention and intervention services and work to uplift and institutionalize community voices in the development and implementation of those practices. Our work includes partnering with statewide alliances, providing research and analysis, educating public leaders, and leading advocacy efforts. In Los Angeles, UPI is a leader in educating and advising system leaders on best practices to improve outcomes for Probation involved youth and adults. Learn more about our recent work to protect youth from interacting with the justice system.
Policy Advocacy
UPI is a leading advocate at both the local and state level for smart justice policies to improve law enforcement, probation, criminal justice and juvenile justice systems. We work on statewide policy goals in partnership with allies, including the California Alliance for Youth and Community Justice and the Alliance for Boys and Men of Color. At the local level, UPI serves on multiple taskforces to ensure the adoption of best practices to break the cycle of mass incarceration and over criminalization. Our efforts include co-sponsoring legislation, providing input on Los Angeles County immigration policies, and supporting leaders in implementing infrastructure reforms.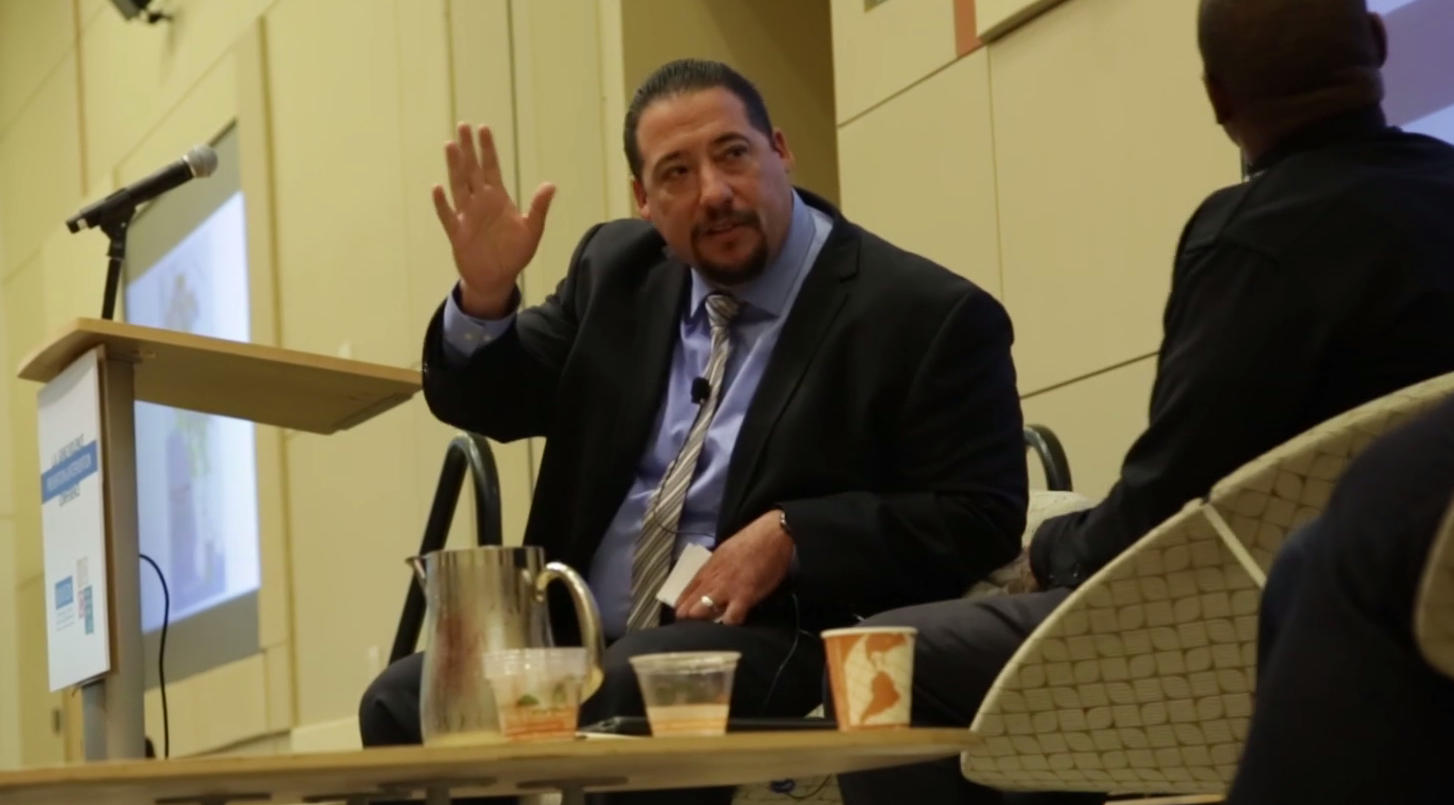 We are picking up where the Civil Rights Movement left off.
-Fernando Rejon, Executive Director